The union is the fifth to accept the national contract
WASHINGTON — Members of the SMART Railroad, Mechanical and Engineering (SMART MD) department have voted to ratify a tentative agreement with U.S. Class I Railroads, the union announced Wednesday.
The contract passed with 54% of the base voting in favor of the deal.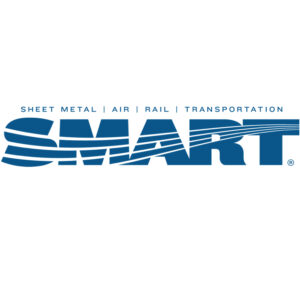 The ratified contract includes historic salary increases, five annual service recognition payments, an additional paid day off and improved health care benefits. Members will immediately receive a 13.5% wage increase, and within 60 days they will also receive retroactive pay and $3,000 in recognition of service payments.
"It was up to our members to decide whether or not to accept this deal, and the members made the decision to ratify a contract with the highest wage increases we've ever seen in national rail negotiations," Joseph said. Sellers, Jr., General. president of SMART. "However, we hear the concerns of our members who may be disappointed with the outcome of this vote, and I promise we will never stop fighting to ensure they receive the wages, benefits and working conditions they deserve. to keep the U.S. economy functioning."
SMART MD, which has 1,400 members, is the fifth union to ratify an agreement resolving the current national round of bargaining. Tentative agreements with six other labor organizations remain subject to ratification, while the Brotherhood of Way Maintenance Employees will return to the bargaining table after its members rejected the tentative agreement this week.
The two largest railway unions – the Brotherhood of Engineers and Locomotive Workers and the SMART-TD union – will tally the votes in mid-November.